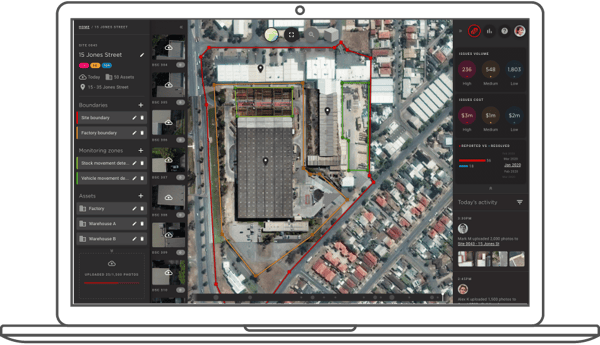 Easy quotation
Contact MA with your property locations, inspection frequency for a fast response.

Remote data capture
Our pilots capture data without interruption to operations. Your team won't need to think about it.

Data processing
MA analysts process data into a digital twin of your asset network, with each new capture overlaid for comparison with previous ones. The digital twin contains prioritised issue notifications.

Periodic reports
Your team will be notified of issues, grouped by risk, priority and repair estimates. Notifications will be periodic after drone data captures - or real-time if you connect live sensors.
All intelligence feeds into rectification works and high-level network risk status.

Enduring benefit over time
Better manage risk over time, without administrative burden on your team with our system and approach. You will improve risk profile, decrease insurance and inspection costs, lift portfolio value - asset portfolio performance optimisation will be easier and more effective than before!